Whitwell Village, Isle of Wight
The White Horse Inn is located in Whitwell on the Isle of Wight. 
Whitwell is a pretty village that sits above the Undercliff approximately three miles away from Ventnor on the south of the Island. Niton is its near neighbour with the well-known thatched village of Godshill is only a couple of miles to the north. 
To find us using sat nav use the postcode PO38 2PY.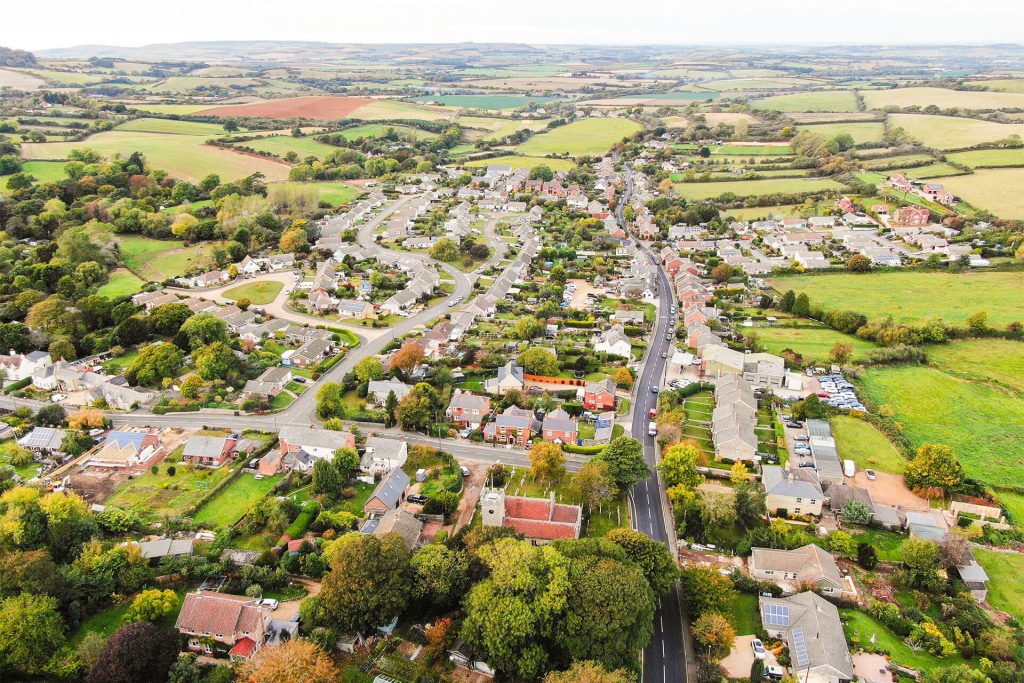 Directions to the White horse Inn from nearby towns & Villages
We recommend if you have a satnav, to use the postcode PO38 2PY
Coming from Godshill
If you are travelling from Godshill you will want to stick to the main road towards Whitwell. Once you have reached the village, you will drive through into a 30mph zone with two brick pillars. Follow this through and you will pass a couple of junctions, Bannock Road to your right, and Nettlecombe Lane to your left. Approximately 100yds past here you will see the White Horse Inn to your right, a large white country pub with a driveway and car park to the left along with a raised, fenced beer garden. Our car park has ample parking. 
Coming from Ventnor
If you are travelling from the Victorian town of Ventnor, you will want to follow the main A3055 road in a north-west bound direction towards the village of Whitwell. Once you get to the church on your left by the junction of Kemming Road, you need to carry on a little further down the High Street, passing Whitwell Garage to your right. We will be in your sights on the left hand side.
Coming from Niton & the West Wight
If you are travelling from the small village of Niton, you will need to head to Whitwell on Chatfield Road which turns into Kemming Road heading east. Follow Kemming Road until you meet the end of the road, where you have a choice of turning left or right. Turn left and you will head down the High Street, passing Whitwell Garage to your right. We will be in your sights on the left hand side.
Walkers & Cyclists Welcome
Whitwell is popular with walkers and cyclists as it has a network of paths and a trails that lead out of the village in every direction; head up to Stenbury Down or down the Undercliff to the sea. It's close to the Worsley Trail and Source to Sea route that winds through the Island following the path of the River Yar all the way to Bembridge harbour on the Isle of Wight's eastern tip.
The village church is St. Mary and St Rhadegund is over 700 years old and is unusual not only being formed from two chapel but also in that only a handful of church in England are dedicated to St Rhadegund. The village Post Office runs from the church every Friday and Monday morning.


You can read much more about Whitwell and its history on the late Robin Thornton's Whitwell History website.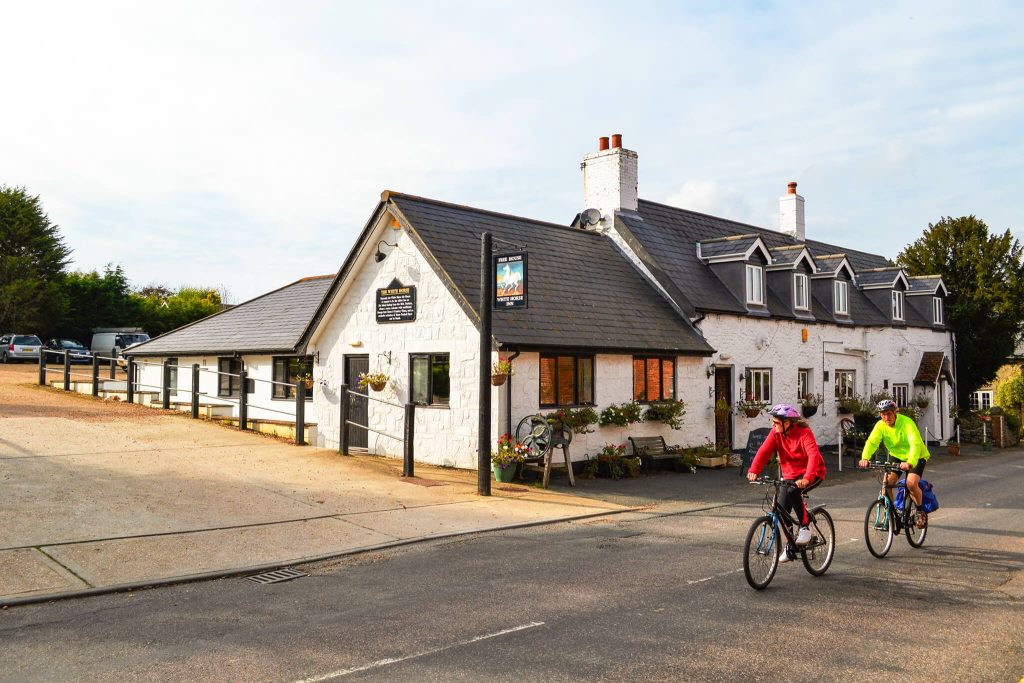 Whitwell is located in the southern part of the Isle of Wight, which is England's largest island. 
You can travel from the mainland using a number of car and passenger ferry services, or perhaps the world's only scheduled hovercraft service. It has been enjoyed as a holiday and short break destination since the 18th century and became one of Europe's most fashionable resort areas after Queen Victoria chose the Isle of Wight as their family's home in the 1800s. 
There are many places to stay in and around Whitwell. 
Here are a few options that you might like to try such as:
Ford Farm House Bed & Breakfast – 01983 840 048
Angela's Retreat Self Catering
Little Granville / Robins' Retreat Self Catering Cottage – 01983 840 048
Nettlecombe Farm Holiday Cottages & Fishing Lakes – 01983 730 783
Whitwell Station Holiday Homes – 01983 717 349
Berryl Farm Cottages – 07516 665 394
The Isle of Wight is shaped like a diamond with 57 miles of coastline available to explore so you are never more than a few miles from the sea wherever you are on the Island.
Each coast is very different in character and range from river estuaries to soaring cliffs, with secluded coves perfect for rock pooling and beautiful beaches for swimming and sunbathing in the summer months.
Close to Whitwell you can explore the unique Undercliff area which famously has its own micro-climate as is home to the Ventnor Botanic Gardens.
With its warm climate a fertile soil the Isle of Wight is known as England's Garden Isle.